Welcome to the OTHER LOOK OF COLOMBIA: About Outstanding, Proud Colombian Research and Development Centers and Institutions
Colombian Petroleum Institute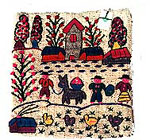 Did you know that biotechnology is used for protecting the environment? At thisresearch institute you will find that:
* Water pollutants from oil industrial processes can be treated with living bacteria;
* Polluted lands have been recovered by means of revolutionary bioremediation processes;
* Artificial Neural Networks are now being used for so diverse applications such us oil exploration, process modelling and simulation;
* Mangroves eat polluting salts in water acting as biological filters.
* Several chemical additives are being created to benefit oil and gas, and oil refining industries.
This and much more can be found at the Colombian Petroleum Institute.


Centro Internacional de Agricultura Tropical, International Center for Tropical Agriculture
The International Center for Tropical Agriculture (CIAT) is a nonprofit, nongovernment research organization dedicated to alleviating hunger and poverty and preserving natural resources in developing countries.This is one of 16 centers supported by the Consultative Group on International Agricultural Research (CGIAR).


Instituto Geografico Agustin Codazzi
The Colombian Amazons is studied with incursions inseveral locations of the Amazons in order to determine in greater detailthe diagnostic of the biophysical environment and its principal socialand economic characteristics.
If you want to know more about studies on Colombia geography and terrain characteristics, visit the Colombian "Agustin Codazzi" Geographic Institute.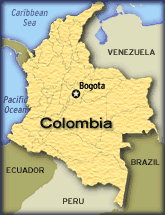 Maloka: Interactive Center for Science and Technology
This is the largest Science and Technology interactive center in Latin America. It is located in Bogota, Colombia.
THIS IS A REALLY NEAT SITE TO VISIT. DO NOT MISS IT !!! Maloka


Alexander von Humboldt Biological Resources Research Institute
The mission of the Humboldt Institute is to promote, to coordinate and carry out research that contributes to the conservation and sustainable use of the biological diversity in Colombia. It is located in Bogota, Colombia. Humboldt Institute


Come back soon, this page is still under construction.